Middle School Level 6
Teacher: Heather Flemming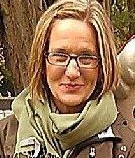 Hi. My name is Heather. I am a native of California, but I have studied German since childhood. I earned my B.A. in German literature at UC Berkeley, and later earned my M.A. and Ph.D. in German Languages & Literatures at the University of Pennsylvania. I spent a year studying at the Georg-August-Universität in Göttingen and two years at the Humboldt-Universität in Berlin. I taught German courses at University of Pennsylvania for 10 years, both as a teaching fellow and as a lecturer.
After returning to California, I decided to focus on teaching exclusively and turned my attention to younger students, which has been a wonderful experience. I taught at the German Schools of Fremont and Long Beach for six years, while also earning an M.A. in Education. In that time, I also began teaching at the high school level at Foothill High in Pleasanton.
When I am not teaching German or thinking about teaching German or traveling with my students, I teach yoga, knit, dance Argentine tango, work in my gardens, read extensively, watch movies, listen to music of all genres and eras, hang out with my nieces and nephews ages 6-14, and play with my cat, Felix.
TA: Karin Christensen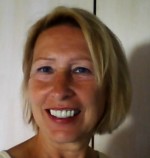 Hello. My name is Karin Christensen. I joined the German School of San Francisco in September 2013 as assistant to a wonderful and highly competent teaching staff. I am a native German speaker originally from Lower Saxony' Wendland but I also lived in Celle, Bremen, Cologne, Frankfurt/Main and other places before moving to the US.
My career choices have involved working with languages, whether in the International Dept. of a major pharmaceutical company where I constantly switched between German, English, French and Spanish or the PR Dept. of a US movie distributor where translating English to German was an essential part of my duties. I am a certified Industrial Interpreter.
I also really enjoy reading and listening to Low German, or Plattdeutsch. As Human Resources Manager of many years I learned to love employment law but missed working with languages. Operating an online magazine about Germany and helping children learn my native tongue are a joy.