Elementary Level 2
Teacher: Angelle Gonzalez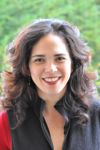 Hallo, Ich bin Angelle and I'm the teacher for level 2. I truly enjoy the art of teaching languages to children and adults as it opens a new world of discovery for all of us! I received my teaching degree originally from Michigan State University's international teaching program in Nice, France.
Later, after living in Germany for 5 years and returning to the Bay area to teach at an immersion school in Half Moon Bay, I was granted a bilingual teaching degree from California. I also obtained a Masters in Education with an emphasis in Second Language Acquisition. I have worked extensively with both adults and children teaching German, English, History and Physical Education both nationally and internationally.
In my spare time, I treasure any opportunities to travel with my husband and two children (who we are raising to speak three languages), dabble in learning other languages, and participate in any kind of triathlons or mini marathons.
TA: Olaf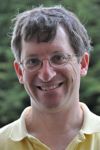 My name is Olaf. I grew up in Mountain View and my parents and I always spoke German at home. Every 3-4 years, we went to Germany to visit relatives. My parents are from the traditional old German country and have always encouraged me to work hard.
After attending Los Altos High School and Foothill College, I transferred to San Francisco State University as a German Literature major. I am now saving to finish my degree. Being a teacher's assistant at the German School has been really rewarding and I have enjoyed every minute of it!