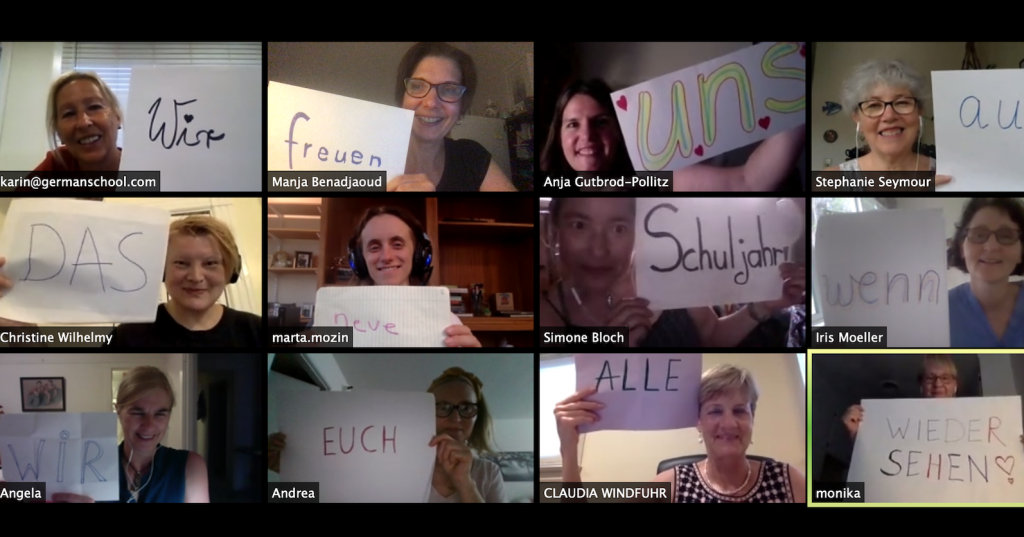 As you have seen in our president's communication, we will begin the school year with remote learning. Distant learning presents a unique set of challenges, but we want you to know that we are dedicated to ensuring that our students continue to receive a high quality German language education, regardless of the school model. We are determined to continue our curriculum, hold parent-teacher conferences, issue report cards and administer testing whenever possible. Every student will be provided a personal GermanSchool email address to connect to a virtual classroom (Googleclassroom) and to other online learning platforms. Our weekly zoom sessions will allow our students to connect with us and with their classmates, until we can come back together again for in person learning. As in the past, we will make sure our students stay actively engaged and productive. We will also provide academic support to allow students to progress homogenously .
As promised, we will keep our student-teacher ratio low during live sessions. Some classes might be offered twice, others only once, it all depends on enrollment. Once we know how many students we have per class we can let you know the exact times of your session. We will try our best to avoid scheduling conflicts for younger children who need parental assistance during online meetings. As of now, we can only tell you that your session will happen between 9:30 am and 12:30 pm.
Continuity in instruction is key to fostering your child's engagement and advancing your child's German language proficiency. We sincerely hope that the pandemic will not dampen your interest in our school and community, and are very much looking forward to seeing you again on September 12.
Bis ganz bald,
The German School Staff