Recent News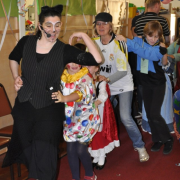 Come and celebrate Fasching! Fasching, Fastnacht Fasnet, Karneval–the names differ in the various regions of Germany, but they all mean the same thing: the "foolish" late-winter days, dedicated to merry-making...
Read more of this article
---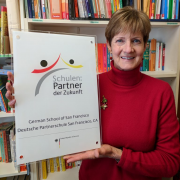 In 2009 we were awarded the prestigious title of PASCH Schule by the German Government. Here is Claudia with our beautiful plaque: Read More →
Read more of this article
---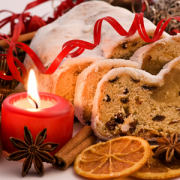 on Saturday, December 16, 2017 at 10:30 am at Mercy High School Theater All students will participate in this traditional Holiday performance by reciting poems, performing skits and singing holiday songs. We will have our traditional...
Read more of this article
---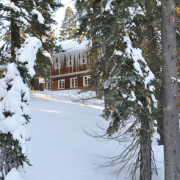 Dear members, parents, students, teachers, and friends, I'm excited to announce our 16th annual weekend in the snow! This one will take place from Friday January 5 until Sunday January 7, 2018. As always we'll go sledding,...
Read more of this article
---