Elementary Level 1
Level 1A
Teacher: Tanja Marshanskich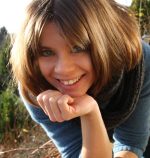 Hallo, my name is Tanja. I joined the German School of San Francisco staff in 2015, first as assistant in the Vorschule class and then as assistant in Level 1. I have been in charge of teaching teaching Level 1 since 2018.
I was born in Russia in a family of teachers. In my home town, I studied Journalism and Philology at Tomsk State University. At age twenty I moved to Hannover, Germany and enrolled in the Institute of Journalism and Communication Science. With financial support of the famous Konrad-Adenauer-Foundation I completed my PhD. During my doctorate years, I also worked as a volunteer in several nonprofit organizations for children and adults.
Three years ago, I moved from Germany to the United States, because my husband started working in the Geophysics Department at Stanford University.
We live in San Francisco with our son Janusch.
TA: Paul Conroy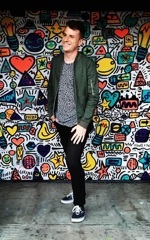 My name is Paul Conroy and I'm a Teaching Assistant in the Vorschule level group and have been with the German School of San Francisco since January of 2017. I hold a minor degree in German from California State University, Fullerton and studied German and Public Relations at the Hochschule der Medien in Stuttgart Germany.
In addition to teaching, I'm also a big fan of German film and music and can be found often singing and performing German classics on the guitar. I have also taught previously at the German International School of Silicon Valley from 2013 – 2015.
Level 1B
Teacher: Rebecca Pollitz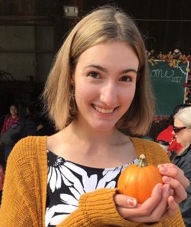 Hi, my name is Rebecca and I am an assistant teacher at the German School. I am currently in my last year of high school and plan on attending a state school in the Bay Area after graduating. I have been fortunate enough to been raised bilingual. Part of my family lives in Germany and I also speak German at home on a daily basis. I absolutely love learning languages, and am thrilled to have the opportunity to pass on the spark of possibilities that a foreign language offer. In the past I have taught children ages 3-17 swim lessons, and assisted in tutoring sessions for children attending dual immersion programs. I am excited to provide a lively academic experience to the students of the German School.
TA: Marta Mozin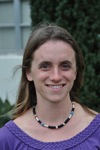 Having been born to Polish parents in Germany, I developed a desire to learn German at an early age. My brother and I were both born in Germany after my parents immigrated from Poland. At home, we spoke Polish and I was just beginning to pick up some German at the age of 3 when we moved to the U.S. To this day, I so vividly recall starting first grade and not speaking a word of English. It was challenging but as a child, one absorbs a language much quicker and within literally months, I was fluent in English.
At the age of 14, the opportunity to take German finally arose when I entered high school. I took German all throughout high school and travelled to Germany on a few exchanges. To this day, one of the highlights of my life was the 1-month long trip to Germany that I won after successfully taking the AATG test and conversing with an AATG representative over the phone. As I proceeded to the University of Puget Sound in Washington, I selected an interdisciplinary major (Foreign Language International Affairs) of which German was a great part. Every week, I would attend the German Conversation Hours that the language program organized. In my junior year, I spent a year in Passau, Germany immersing myself in the language and culture. I embarked on this journey somewhat apprehensive but truly, this was one of the most phenomenal experiences of my life and I would greatly encourage anybody and everybody to undertake it if possible.
My passion for all things German led me to consequently pursue a Master's in International Policy Studies where the vast majority of my research revolved around Germany. After completing my degree, getting married, and moving to the East Bay so that my husband could pursue his PhD in Nuclear Engineering, I was ecstatic to discover the German School where I have been teaching since the Fall of 2007.