Elementary Level 3
Teacher: Iris Möller

Hello my name is Iris Möller, I grew up in Hamburg, Germany, where, I received my degree in Psychology from the College of Education. For the last 34 years, I have been teaching children of various ages and in different settings. In 1997, I joined the German School of San Francisco and have been working in the roles of teacher and administrator.
I enjoy both the academic and creative side of our school. Most of all, I love the family-like atmosphere, which makes teaching and learning almost effortless. I feel assured and supported when I see how actively our teaching staff, board members, students, and the parents participate in the school. I am happy to be part of the school.
TA: Sabrina Kaschmitter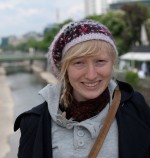 Hello, my name is Sabrina and I am the teacher's assistant for level two. I am a native of the bay area and have been hearing and speaking German since I was a young child. I have many relatives in Germany and I continue to visit often. I began official German courses in middle school and then received a bachelor's degree in German Studies at Santa Clara University, where I also volunteered at the South Bay Deutscher Schulverein.
I studied abroad a year in Vienna, Austria and then returned there two years later as an English teacher and Au-pair. With a hankering to continue my education, and with the aim of doing work in the nonprofit sector, I just recently completed a Masters of Science degree from the London School of Economics and Political Science with a concentration in Health, Community and Development. There, I was again privileged enough to be exposed to many different languages, cultures, backgrounds, and perspectives.
After returning to the U.S. in 2014 I was eager to get involved in a German community.  I am thrilled to once again be teaching, working with children, and being a part of the overall SF German community. With the rich understanding that language is very much tied to culture, I continue to embrace new and exciting challenges that embody teaching German!