Annual Fund
The German School of San Francisco Annual Fund provides the opportunity to contribute to the language learning environment in which children and adults of multicultural backgrounds experience "Sprachvergnügen," the joy of learning the German language and the culture and traditions of Germany, Austria, and Switzerland.
The Annual Fund runs from September to June and is an important element of the German School's fundraising efforts. It supports many aspects of the school and enables us to invest in our programs, staff and ultimately, our students. The Annual Fund allows us to improve science and technology resources, to support the general operating budget and the school's greatest needs. In a nutshell, it helps us offer quality academic and cultural education while keeping tuition at a point that is accessible for everyone.
Every gift of any amount is important and your involvement allows us to sustain the qualities that make our school unique within the diverse cultural landscape of the Bay Area.
Invest in the future of our students – Donate Now
The German School of San Francisco is a nonprofit 501(c)(3) organization and donations to the annual fund are fully tax-deductible in the U.S. (Tax ID: 94-1675734).
Pledges can be made before June 30th, however many donors contribute before Dec 31st to take advantage of the tax deduction for the current year.
For questions: donate@germanschool.com, to donate go to: PayPal Giving Fund
---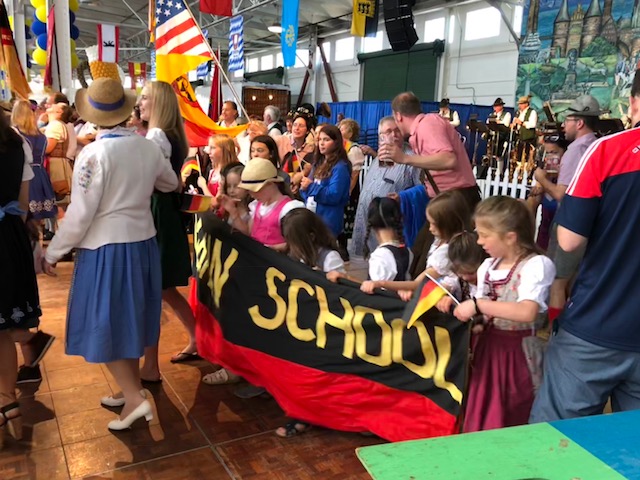 FAQ:
Why is the German School having a fundraising program?
It is common for private schools in the US to raise large sums of money every year to enhance their programs, build endowments and invest in the future of their school. To provide quality German education in San Francisco is expensive and we are working hard to ensure that we continue to offer excellence in education. Tuition and some funding from the German government will not cover our expenses: we typically have a funding gap of around $350 per student. To enable the German School to flourish now and in the future, we rely upon the financial support of parents, the board and friends who make up our community.
We already pay tuition. Why should we also give to the Annual Fund?
One of the school's goals is to keep our tuition at a price point that is accessible for everybody. Tuition alone does not cover the cost of running the school, resulting in a funding gap of about $350 per student. We receive some grants from the German government and other organizations. These grants fluctuate significantly, though and to cover costs, we rely on fundraising during some events, as well as on individual donations to support the school.
Why is participation important?
The Annual Fund unites the entire school community towards our common goal of providing language and cultural education for our students. The higher the participation, the more we can achieve. Additionally, other outside organizations and foundations to whom we reach out with an appeal for support expect a high level of participation when considering grants and gifts, as it indicates to them that the German School community is strong and committed to the mission of the school and therefore worthy of outside support. Along the same lines we have successfully engaged the board of the school 3 years in a row with a 100% participation.
How much should I give?
Every gift or donation, regardless of size, does make a difference. The amount you choose is up to your discretion. We ask you to make a meaningful contribution based on your personal situation. Remember every donation counts and is appreciated. Last years contributions ranged from $20 to $1,500.
I am not able to make a big gift. Is my contribution really necessary?
Yes, absolutely! Every contribution to the Annual Fund makes a difference and is appreciated. Foundations and outside organizations look for high parent participation (the percentage of parents contributing, not the individual amount) as one element in the decision process when awarding grants. Major donors also look for this demonstration of a strong community when deciding upon making large gifts. Be assured that contributions of any amount have a positive impact on the school.