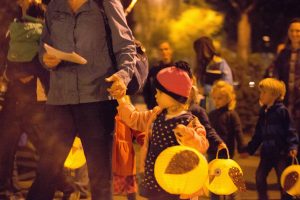 Join us on November 4th at 6pm for our annual Saint Martin's Day Celebration.
We'll meet at Jackson Playground Clubhouse for a reenactment of the legend of Saint Martin.
Afterwards we will stroll through the neighborhood with colorful lanterns that we made in class or brought from home. Along the way we will sing traditional Saint Martin songs.
At the end of our stroll we will return to Jackson Playground and enjoy a variety of German treats and refreshments.
See Celebrating Saint Martin's day for more background behind this very popular German tradition.
Location: 1501 17th St, Cross Street Arkansas